International Education Week
November 18 - 20, 2019
International Education Week (IEW) is a national event promoted by the U.S. Department of State and the U.S. Department of Education that celebrates the benefits of international education and exchange worldwide.
CSUMB proudly celebrates this event with several days of showcasing arts and cultures from around the world. All events are free and open to the public.
For special parking and accommodations, questions, feedback, or ideas for next year's International Education Week, email international@csumb.edu
Sign up to table about your culture!
Stories from abroad sign ups!
November 15th
Kick off International Education Week with a discussion of how we can play a part to reach global sustainability.
November 18th
Join us for a welcoming march across campus to celebrate our diversity with flags from different countries. We will be marching to the beat of African drums followed by an interactive drumming session in the Quad. 
Come out to Main Quad and learn about Latin American language and culture. Salsa dance class starts at 1 pm. The Afro-Cuban quick tempo rhythms will make you want to move to the beat of the music.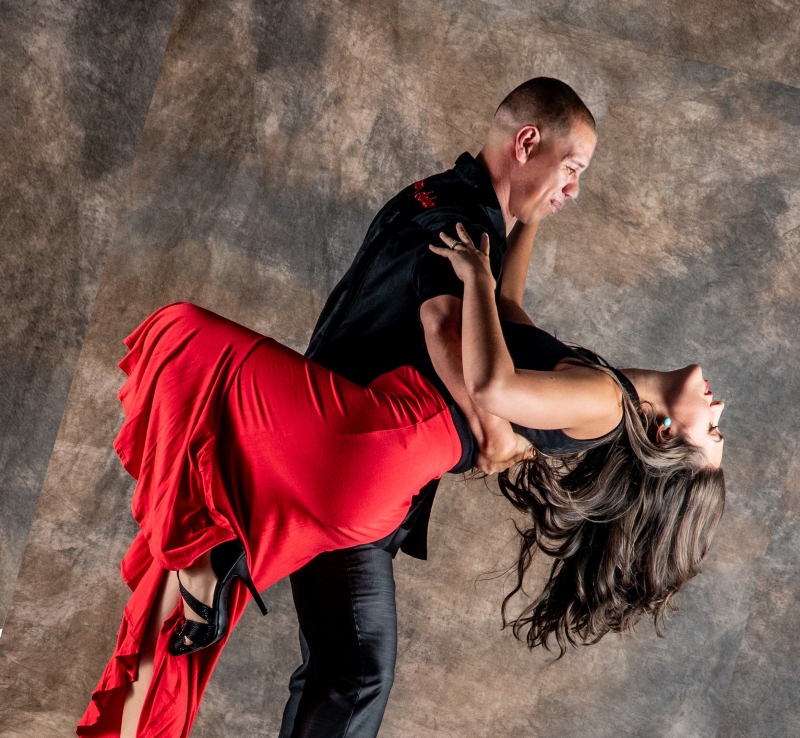 A Distinguished Professor in the Practice of Diplomacy at Georgetown University, Ambassador Cynthia P. Schneider teaches, publishes, and organizes initiatives in the field of cultural diplomacy.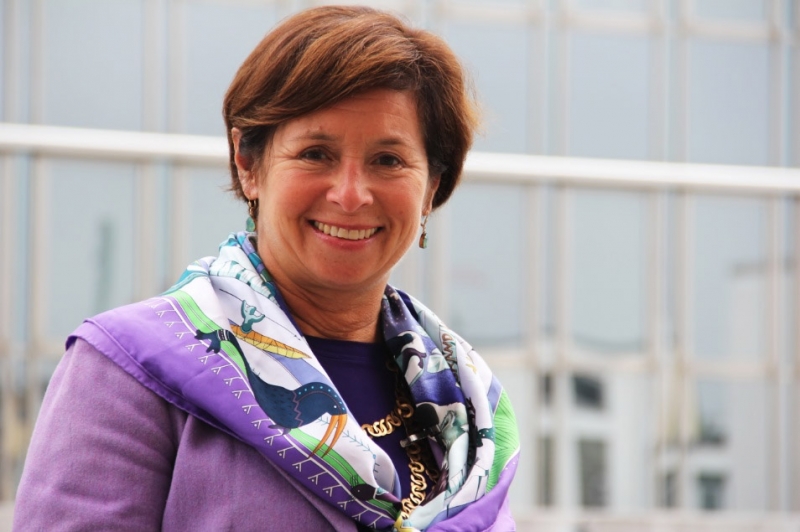 November 19th
Experience part of this world in the Main Quad and stop by the Saudi Arabian, French, and Korean tables.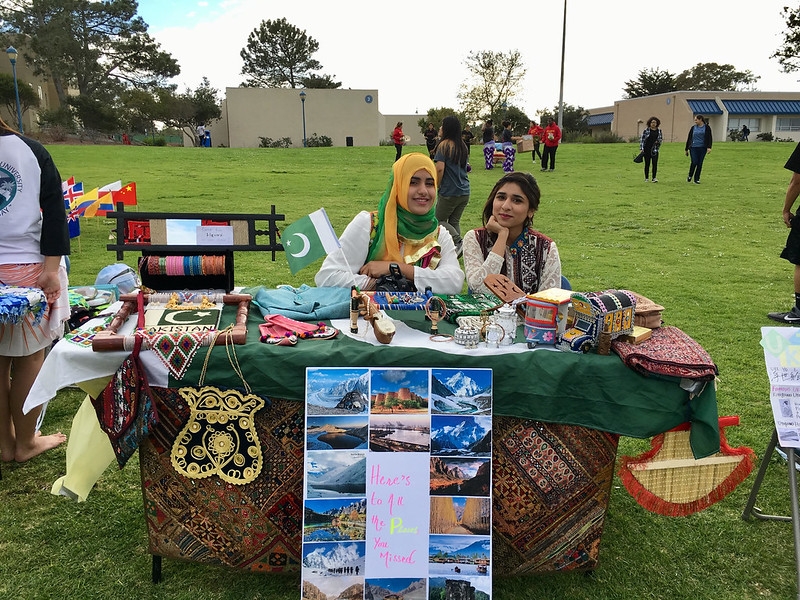 Transport others to another part of this world by taking the mic and tell your story from abroad! Share your stories of being an international student, studying abroad to other countries, or just come and listen!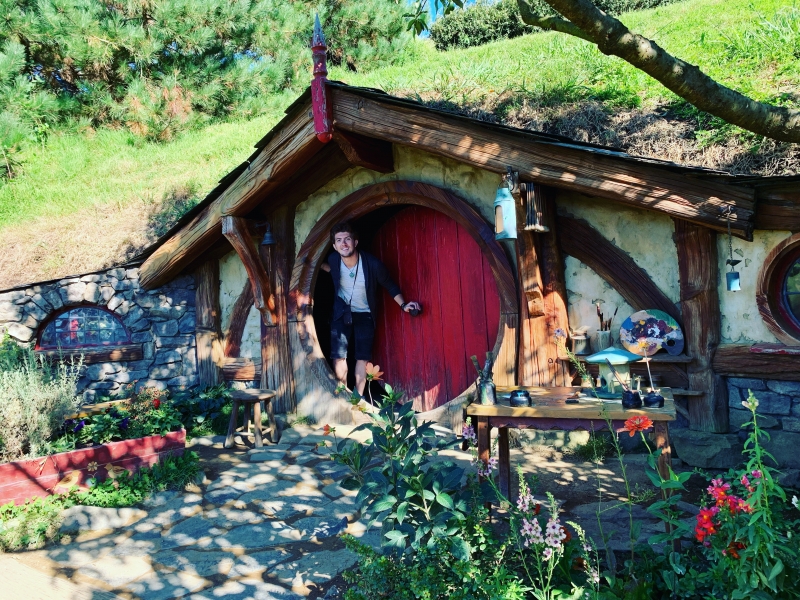 November 20th
Learn how to highlight your international experience in your resume, whether it be from study, volunteering, working, doing research abroad or from being an international student here at CSUMB! Facilitated by Grace O'Dell from MIIS.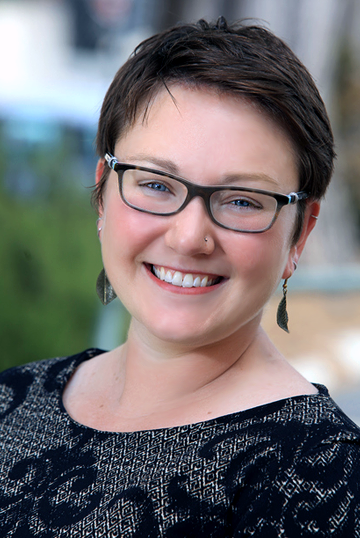 Join us in the Main Quad and interact with tables from different countries like Pakistan, Ukraine, and India.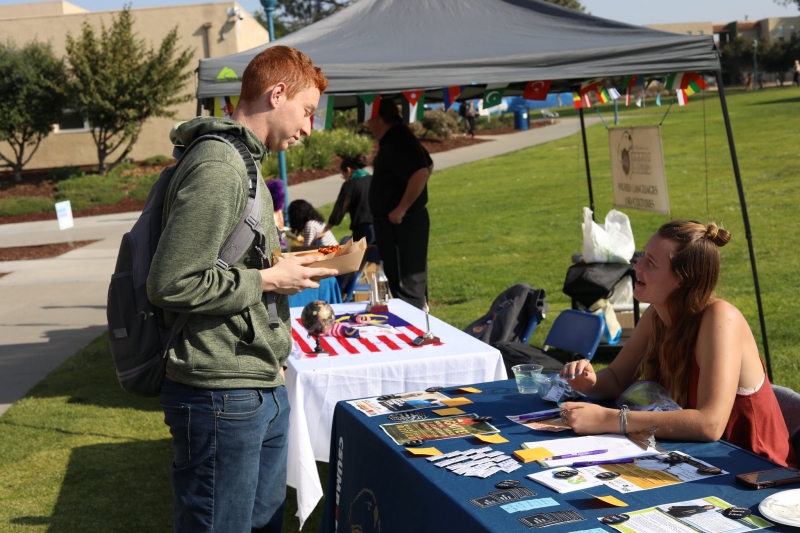 Past Editions:
IEW 2018 Events
Thank you to those who participated in IEW 2018!
Check Out Photos From IEW 2018
International Education Week 2017
International Education Week was a great success in 2017 with cultural events and performances on campus throughout the week.
Check Out Photos From IEW 2017