Conversation Couch
The conversation couch takes advantage of CSUMB's diverse population by encouraging students to interact with others from groups they may not converse with otherwise. Bringing the couch onto campus allows students to connect with each other and share opinions in an open, safe, and non-judgmental environment. Topics covered include mental health, spirituality, and relationships.
Has COVID-19 affected your relationships? Join us as we talk candidly about our social lives, dating, and family relationships. Let's talk about the hardships of isolation to the joys of unplanned time together. Hosted by Health & Wellness Services.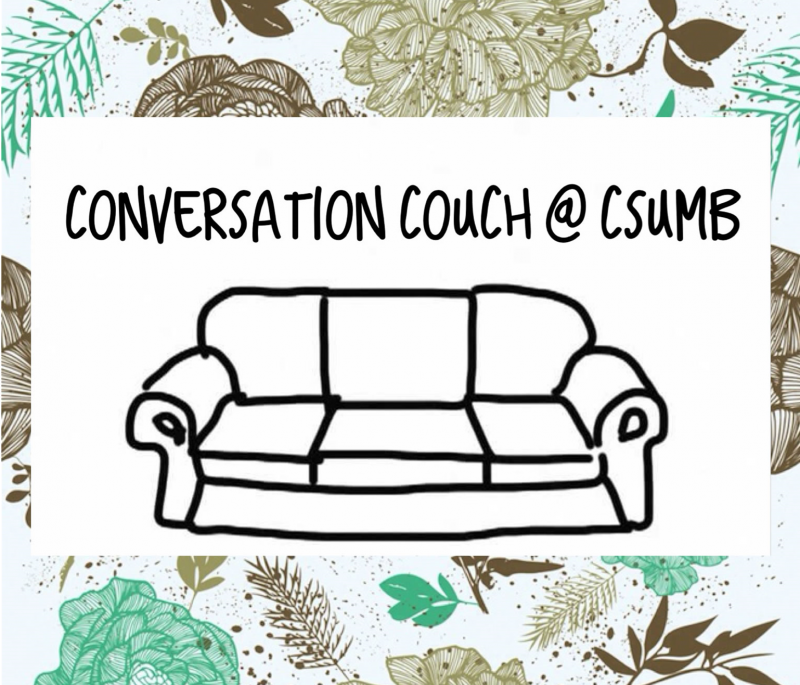 February 11, 2021
2:00pm — 3:00pm
For National Eating Disorders Awaress Week we invite everyone to have a seat at the table. Join us as we welcome conversations on raising awareness, challenging systemic biases, and sharing stories from all backgrounds and experiences.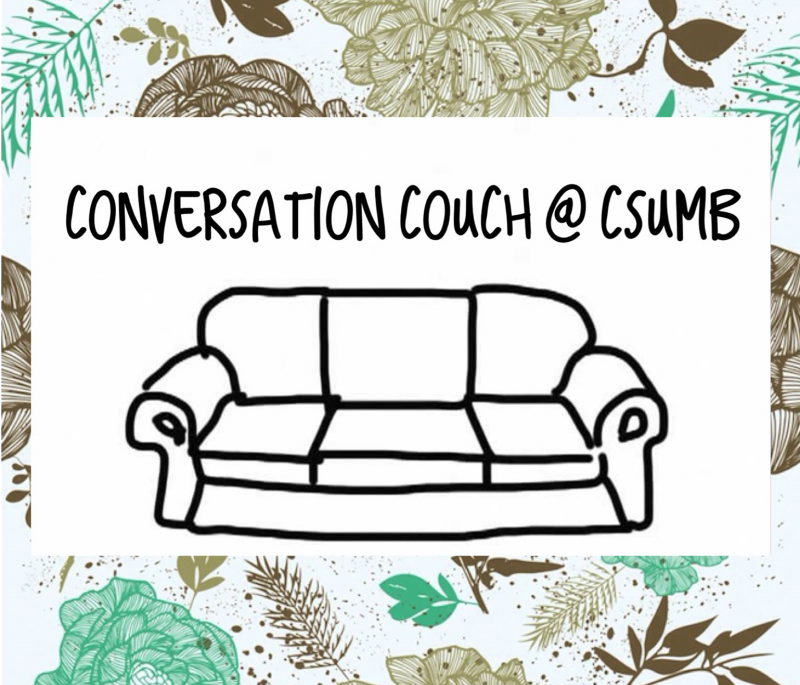 February 23, 2021
4:00pm — 5:00pm
Let's talk about the impacts of COVID on our mental health. Join us as we candidly discuss the impacts of having COVID, knowing or caring for someone with COVID, or mourning the loss of a loved one due to COVID. Hosted by Health and Wellness Services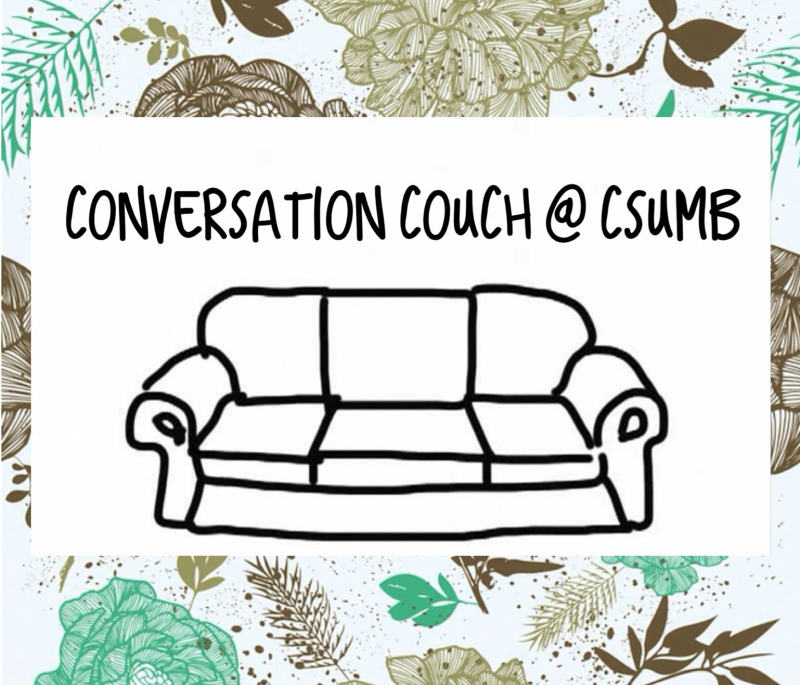 March 1, 2021
12:00pm — 1:00pm
Whatever your plans are for Spring Break, join the Health & Wellness Services Team as we discuss ways to make sure it's a safe one!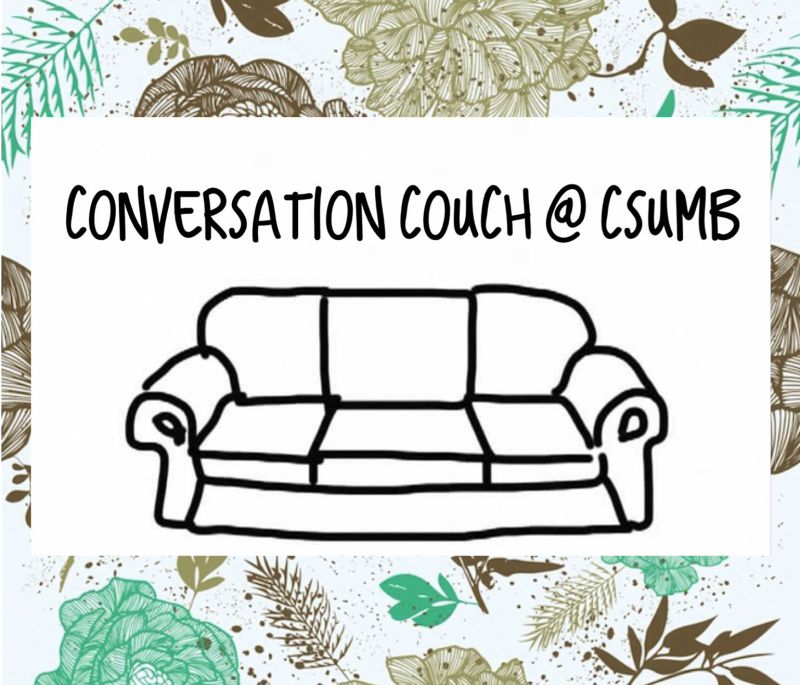 March 24, 2021
1:00pm — 2:00pm
In observance of CSUMB's Suicide Prevention and Awareness Week, join the Health and Wellness Services Team as we discuss how to help a friend or family member who may be struggling with feelings of depression or thoughts of suicide.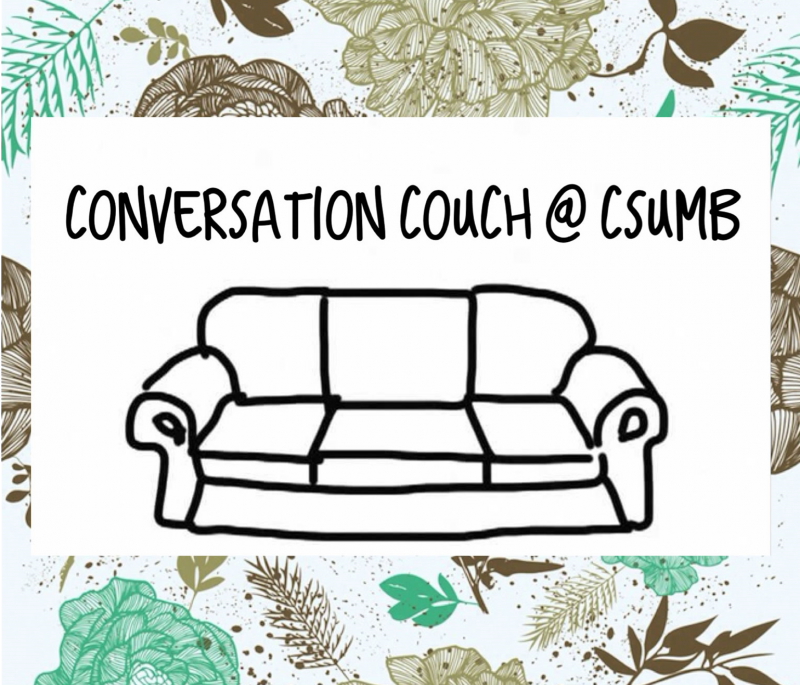 April 8, 2021
1:00pm — 2:00pm
COVID- 19, a year later. Join Health and Wellness Services professionals in discussing the impacts of COVID-19 on your health and mental health. Come share your story and listen to others as we work on healing and try to create hope together.
April 22, 2021
3:00pm — 4:00pm
Interested in having the couch at your future event? Contact us to collaborate!