NEW TO CSUMB - The Grad Slam is a campus-wide competition for the best short oral research presentation by a graduate student. It is based on the internationally popular "Three Minute Thesis" It is open to any CSUMB graduate student with a significant research project to present (not just master's theses). We welcome a wide range of research areas including science, social science, and humanities. During the competition, graduate students will be judged by a panel based on their ability to successfully engage a non-specialist audience while communicating key details about their research in three minutes or less with just a single powerpoint slide. The State-Wide Competition was held May 6.

March 3
19 students were selected as CSUMB semifinalists based upon research abstracts.

March 4 through April 5
Semifinalists created and honed their video recorded presentations through weekly workshops. These videos were used to select the finalists.

April 7
Ten finalists earned the chance to compete in the CSUMB 2022 Grad Slam Finals!
Juliana Cornett (Marine Science), Elisa Garcia (School Psychology), Adrian Gonzalez (Environmental Science), Karla Jasso (Environmental Science), Connie Machuca (Environmental Science), Shawn Melendy (Environmental Science), Tyre Richards (Business Administration), Rebecca Roberts (Environmental Science), Wyniard Sale (Social Work), and Bethany Schulze (Environmental Science)

April 14
WATCH the finalists compete for the cash at the 2022 CSUMB Finals!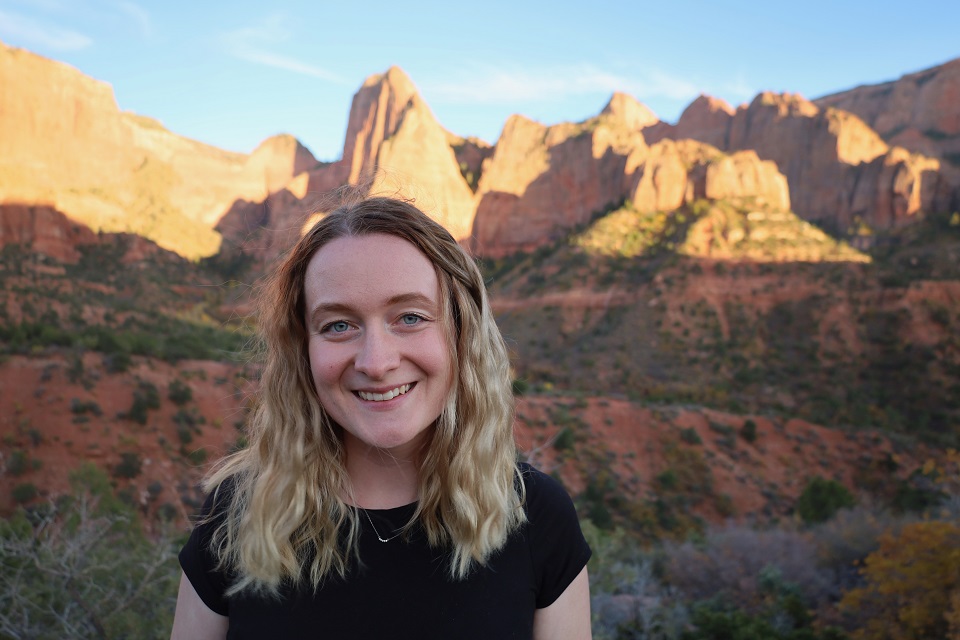 First Place Winner
Juliana Cornett
Marine Science, M.S.
As Oxygen Declines in a Local Estuary, How Will Juvenile Flatfish Respond?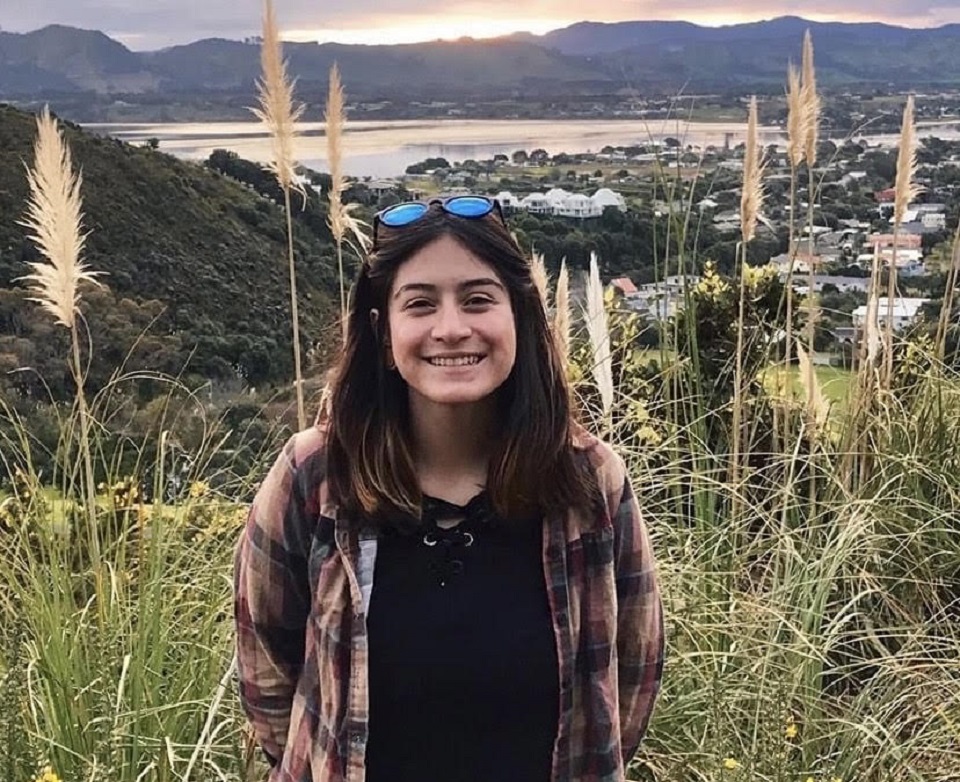 Second Place Winner
Connie Machuca
Environmental Science, M.S.
Save Our Streams: A Microscopic Solution to Pollution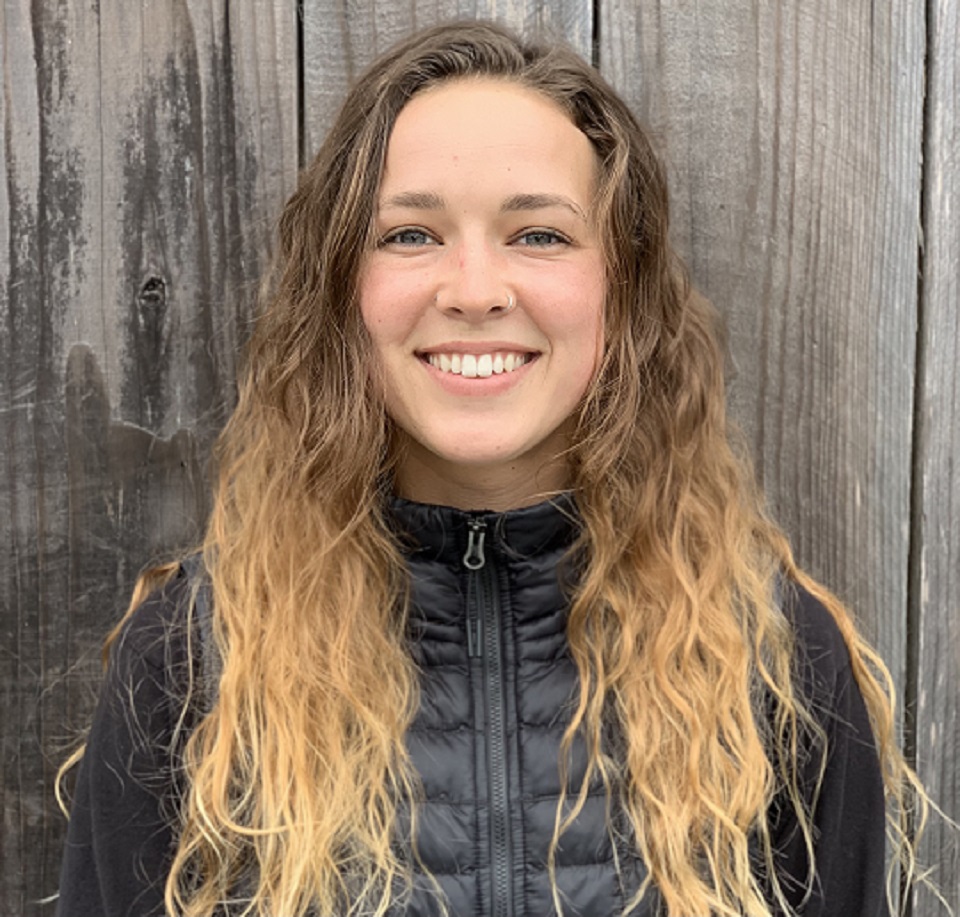 People's Choice Winner
Rebecca L. Roberts
Environmental Science, M.S.
Mice Everywhere! Rethinking Food Safety and Water Quality Management within the Salad Bowl of the United States
All CSUMB master's students are invited to attend an initial public speaking training session.

The competition is open to all CSUMB master's students who have progressed far enough in a thesis or other significant research project to have clear results in hand. Competing graduate students will have access to more detailed public speaking training and workshops. The topic is open! Fish physiology, child psychology, river hydrology, sustainable business models, pandemic impacts on social work! Bring it on! Have fun! Showcase (and hone) your presentation skills!

Showcase your research and creative activities.

Create a video of your presentation to add to your LinkedIn account for employers and colleagues to view.

Improve your professional speaking and presentation skills.

Earn the opportunity to participate in a CSU-wide competition.

Win fabulous prize money!





First Place: $1800
Second Place: $1200
Audience Choice: $500

You are invited to attend one of several live information sessions to see how it all works and to answer any questions you have. Click on the date you wish to attend to register!

Information Session Dates:

Early Bird Session! Tuesday, January 25, 2022 from 12:00-1:00 p.m. PST

Early Bird Session! Wednesday, January 26, 2022 from 6:30-7:30 p.m. PST

Friday, February 11, 2022 from 12:00-1:00 p.m. PST

Friday, February 21, 2022 from 12:00 to 1:00 p.m. PST

More information at the first workshop. See accordion below.

Come to one of our workshops to learn what makes a compelling speaker and an engaging talk. There are two sessions open to all graduate students. We will also offer more workshops and personalized training for our Grad Slam participants.

Monday, February 28, 2022, 12:00pm - 1:00pm, Join Zoom Meeting


Tuesday, March 1, 2022, 4:00pm - 5:00pm, Join Zoom Meeting

Grad Slam will have two rounds of competition. The first round is the semi-finals where participants will zoom record a video version of their three-minute presentation following a series of public speaking workshops. The videos will be reviewed by a panel of judges who will select the participants moving on to the finals. The second round is the finals where the finalists will give their presentations live through Zoom on April 14th. Participants will hone their skills before the event with online resources including one-on-one practice/feedback sessions.

Information Sessions: January and February (scroll up to find dates & registration links)

February 28 and March 1:

Public Speaking, Workshop 1 (

Open to all interested graduate students!

) (scroll up to find dates & registration links)

March 3 at 5 p.m.

:

Deadline to submit Grad Slam competition application

March 7:

We will notify all semifinalists by this date (

Occurring on a rolling basis as applications are received

)

March 8 and 9, 12:00 to 1:15

Public Speaking, Workshop 2 (

Open to semi-finalists

)

March 15 and 16, 12:00 to 1:15

Public Speaking, Workshop 3 (

Open to semi-finalists

)

March 24 and 25, 12:00 to 1:15

Public Speaking Workshop 4 (

Open to semi-finalists

)

April 4 and 5: One-on-one

Coaching Sessions through Zoom before you create Zoom video

April 6, 8:00 PM Deadline for submitting video

!

April 7 and 10

: Finalists determined by judges

April 11:

Finalists notified

April 13

: Optional one-on-one rehearsals through Zoom (finalists will sign up)

April 14, 12:00 to 1:00 p.m.: CSUMB GRAD SLAM FINALS live on Zoom
May 6: 2nd Annual CSU Grad Slam competition, via Zoom, hosted by CSU Bakersfield

A single static PowerPoint slide is permitted (no slide transitions, animations or 'movement' of any kind; the slide is to be presented from the beginning of the oration).

No additional electronic media (e.g. sound and video files) are permitted.

No props (e.g. costumes, musical instruments, laboratory equipment) are permitted.

Presentations are limited to three minutes maximum. Competitors exceeding three minutes are disqualified.

Presentations are to be delivered in traditional presentation style.

Presentations are considered to have commenced when presenters start their presentation through movement or speech.

Each presentation will be judged using the rubric shown below.

Clarity:

Did the speaker provide adequate background knowledge to make the talk and the importance of the project understandable?

Organization:

Did the presentation follow a clear and logical sequence?

Language matches audience:

Was the topic and its significance communicated in a language appropriate to an interested, but non-specialist audience? (For example, did the speaker avoid or explain discipline-specific jargon?)

Significance:

Did the presenter explain why the project mattered, addressing the impact and results of the research?

Delivery:

How was the delivery, including pace, enthusiasm, confidence, body language, and dynamism of vocal delivery?

Visual:

Did the slide enhance the presentation and help to emphasize the primary points of the talk? Was the slide well designed, clear, legible and concise?

Engagement:

To what extent did the talk speak to your intellectual curiosity? Did it make you want to learn more about the topic?

Semifinalists will be chosen based on their applications.

Semifinalists will submit a

pre-recorded presentation

in a video format.

Semifinalists will be shown how to record their presentations in zoom.

Judging will not be based on the rubric shown above, not on the technical quality of your video.

Judges will score the videos based on the rubric.

Up to ten finalists will compete LIVE using presentation skills learned in our workshops! The 2022 competition will be live on Zoom, not on a stage.


The first place, second place, and people's choice winners will be announced and publicized after the Grad Slam.

The top two finalists will compete in CSU-wide Grad Slam event.

Send questions to gradstudies@csumb.edu

Application Deadline (March 3, 2022) has passed