10th Annual NAACP @ CSUMB Black History Month General Membership Meeting
Please join us for the 10th Annual NAACP/CSUMB Black History Month General Membership Meeting. This event is hosted by Black Students United, co-sponsored by the College of Health Sciences and Human Services and the Center for Black Student Success.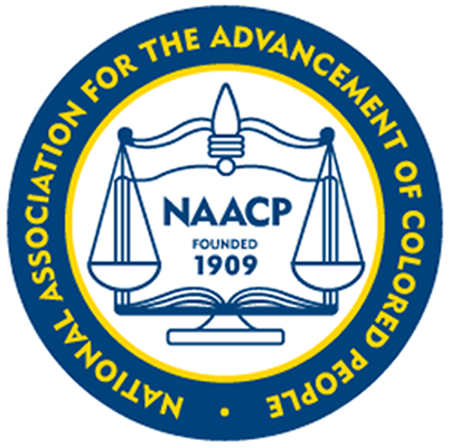 February 25, 2021
7:00pm — 8:30pm
Go to event
Zoom Webinar
Honorees
Monterey County Branch NAACP Youth Excellence Award Recipients
Darchelle Burnett, Jada Carter, and Bryant Taylor
Bryant Taylor is a first-generation senior pursuing a BA in Humanities & Communication. He is a transfer student peer mentor and helped the Community Engagement Department register students, faculty, and staff to vote. He is a McNair Scholar focusing on the stories of Black Queer individuals.
Jada Carter is a recent graduate in Biology & Chemistry. Their ties to STEM, black, and queer communities motivate them to combine social and environmental justice. As a volunteer with the Bureau of Land Management, Jada connected underrepresented communities to the natural spaces of Fort Ord. They plan to attend an international master's program for sustainable agriculture and policy.
Darchelle Burnett will graduate in May with a BA in Social & Behavioral Sciences. She has been a lead organizer for Monterey County's Youth Summit Race to Equity, and the President of Black Students United and Native Students United. She has exemplified Black Excellence through student activism, academics, research, and partnerships.
African Heritage Faculty and Staff African American Advocate and Champion Award Recipients
Rhonda Mercadal-Evans and Dr. Vivian Waldrup-Patterson
Vivian Waldrup-Patterson joined CSUMB in 2014, bringing 27+ years of testing and assessment experience. She is the Interim Director for the Center for Teaching, Learning, and Assessment, helping educators facilitate curricular learning for students. She delivers professional development programs, teaching and learning resources, campus-wide assessments, and collaborative opportunities for CSUMB educators. Vivian is a NCBI diversity skills trainer.
Rhonda Mercadal-Evans is the Associate Director for Advising, Career, & Student Success and Student Transfer Center. After 24 years of working in Corporate America, she wanted to help college students explore their academic and career choices, especially within marginalized first-generation populations, by exploring the relationship between degrees, careers, and life successes. She is passionate about the African American Heritage Faculty & Staff Alliance and the Mandla internship program, designed to give African American students a sense of belonging and purpose
African Heritage Faculty and Staff African American Advocate and Champion Award Recipients
Ben, Fred, and Ann Jealous
Ben Jealous is currently the president of People For the American Way. In 2008, he became the youngest president of the NAACP. During his tenure he doubled its budget, exponentially grew its online base, and increased donors eightfold. He also positioned the NAACP at the forefront of critical social justice issues.
Fred Jealous has been a teacher, community educator, and organizer for 30+ years. In Monterey County, he established successful programs focused on creating cultures of diversity and leadership: the Men's Alternatives to Violence program, the Monterey Chapter of the National Coalition Building Institute (NCBI), and the Breakthrough Men's Community.
Ann Jealous has taught college students in Monterey for over 10 years. In 2008, she retired from 27 years of private practice as one of the few Black licensed Marriage & Family Therapists on the Peninsula. Ann is a founding member of the Monterey Chapter of the NCBI and has co-facilitated workshops and conversations about racism for 25+ years.