VPA Visiting Artist Series Welcomes Livien Yin
The VPA Visiting Artist Series Welcomes Livien Yin: -On Belonging & New Cultural Proximities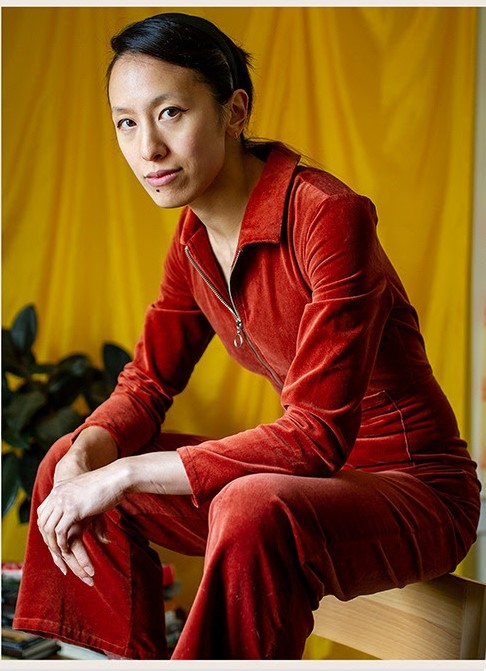 About the Artist: Livien Yin is an artist working in sculpture and painting. Her /works center on the imperial legacies of botanical expeditions, guano mining and the Chinese coolie trade. Yin's sculptures serve as placeholders for the lost narratives of peoples within these histories. Her carvings are shaped after folk instruments and archaeological artifacts whose stories remain out of reach. In Yin's recent paintings, she revisits American realist settings where scenes were pared down to the "essentials." She stages these settings with vignettes of early American immigrants finding pleasure, belonging and new cultural proximities.
Photo by: Victor Yañez-Lazcano
Yin received her MFA in Art Practice at Stanford University and her BA in Studio Art at Reed College. Her recent awards include the 2019-2020 Graduate Fellowship at Headlands Center for the Arts, the 2019 American Austrian Foundation/Seebacher Prize for Fine Arts and the 2019 Anita Squires Fowler Memorial Award in Photography from Stanford University.
Artist website: http://livienyin.com All images courtesy of the artist.