Cinematic Arts & Technology Welcomes co-directors of Cinema Planeta, International Environmental Film Festival of Mexico
Please join us for a special Q&A with Eleonora Isunza de Pech and Gustavo M. Ballesté, co-directors of Cinema Planeta, International Environmental Film Festival of Mexico.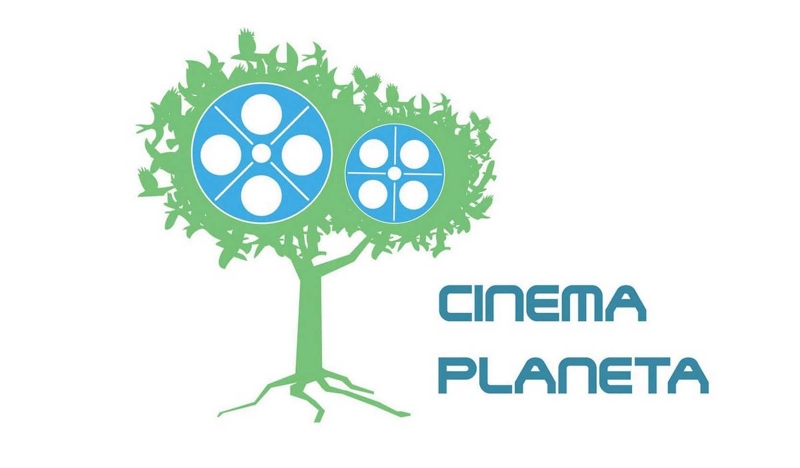 Please join us for a special Q&A with Eleonora Isunza de Pech and Gustavo M. Ballesté, co-directors of Cinema Planeta, International Environmental Film Festival of Mexico!
The CART 399S Community-Based Media class will be having a Q&A with the co-directors of Cinema Planeta to discuss their strategies for organizing an international, activist-based film festival and programming community film screenings aimed at raising awareness of environmental issues and promoting sustainability in Mexico and beyond. The Q&A will be moderated by CART Lecturer Ryan White, and students will be encouraged to interact with Eleonora and Gustavo to ask about their process of creating a film festival that aims to help protect our planet.
Eleonora Isunza de Pech
She worked at the Morelos Radio and Television Institute since 1988 as a writer, producer and presenter of several radio and television programs. In 2009 she cofounded Cinema Planeta, the International Film and Environmental Festival of Mexico which she co-directs since then. She is a Co-founder and President of the board of directors of the Green Film Network where 38 festivals from 36 countries participates. In 2016 she coproduces and co-directs her first feature film "Nahui Ollin, Sol de Movimiento" and in 2018 "Mar Incendiado" both documentaries that draws attention to the impacts of Climate Change in Mexico. Also in 2016 she participates in the creation of the POP Movement (Protect Our Planet) in collaboration with Dr. Rajendra Pachauri, Dr. Ash Pachauri and Dr. Antonio Sarmiento.
In collaboration with several activists she managed to change the law of solid waste to, among other things, prohibit plastic, unicel, straws and bags in Morelos and almost all the country. In 2019 she creates the Space VJ's Platform, a collaborative virtual platform between Austria, Germany and Mexico to produce audiovisual materials with images from NASA to promote the peaceful use of the Outer Space. On April 22, 2020 launches the first online platform for streaming and environmental action with the capacity to host the festival as well as educational activities throughout the year aimed at environmental education and implementation of ideas and solutions, the results in less than 2 months are: more than 4,000 schools participating, 32 NGOs collaborating, more than 450,000 visits promoting environmental actions and environmental education in almost 200 cities in Mexico.
Gustavo M. Ballesté
In March 2009 he founded and launched, in society, Cinema Planeta Environmental International Film Festival of Mexico. He has produced 12 editions of the festival, whichserves 75,000 people annually, having shown 960 films from around the world in 5,000 showings, as well as having presented art and photography exhibitions, lectures by experts, concerts, workshops, outdoor screenings, bicycle rides, creating educational gardens, among many other activities. The festival has also created the Tour Cinema Planeta that have screened all over Mexico and some countries of Latin America. In 2010, Cinema Planeta received the National Recognition for Nature Conservation, in the category of communication granted by The National Commission of Natural Protected Areas (CONANP). In 2017, the festival was awarded with the Ecology and Environment Prize by the Miguel Aleman Foundation.
In 2020 Cinema Planeta launched the educational platform Planeta Ambulante for teachers and students using documentaries and guides to provide educational tools to this sector. He has been jury for the SEFF – Smaragdni (emerald) Eco Film Festival in Croacia in 2019; FINCA Festival in Buenos Aires, Argentina in 2018; the Cinemambiente Festival in Turin, Italy in its 20th edition in 2017; the Amazonia festival in Porto Velho, Brazil in 2016; The Seoul Eco Film Festival in 2015; and Filmambiente in Rio de Janeiro in 2014. He also has been a jury for the Youth Delegates selection of the 64th Session of the UN General Assembly and for the Ecological Merit Award for the Environment Ministry, SEMARNAT, from 2013 to 2017.
He became a film director in 2016, filming his first feature documentary about climate change "Nahui Ollin, Sun of Movement", together with a group of other filmmakers. The movie was premiered at The Guadalajara International Film Festival. He has also worked in multiple film productions since 2000.
He is now preparing Cinema Planeta 13th edition, to be held in June 2021 in the city of Cuernavaca & online.