April CAHSS Brown Bag Features Dr. Rebecca Bales and Dr. Zurine De Miguel
Join us for the next event in the CAHSS Brown Bag Faculty Research Series: Dr. Rebecca Bales (SBGS), Topic: The Feminization of Genocide, and Dr. Zurine De Miguel (PSY), Topic: Blood Proteins: Gateway to the Benefits of Physical Exercise on the Brain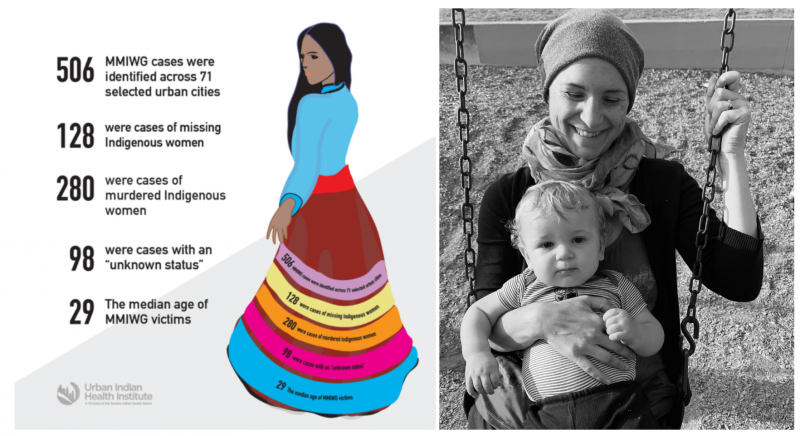 April 16, 2021
1:00pm — 2:00pm
Go to event
Online via Zoom-Meeting ID 89044522223
Free-All are welcome!
Join Us
April CAHSS Brown Bag Series Featuring Dr. Rebecca Bales and Dr. Zurine De Miguel
We hope you'll join us for the next spring semester CAHSS Brown Bag Series on Friday, April 16, 1-2 pm, via Zoom as we welcome SBGS' Becky Bales, Topic: The Feminization of Genocide, and PSY's Zuri DeMiguel, Topic: Blood Proteins: Gateway to the Benefits of Physical Exercise on the Brain.
Dr. Rebecca Bales, School of Social, Behavioral, and Global Studies
Topic: "The Feminization of Genocide"
Abstract: History has shown the ugly face of genocide in modern times. For Indigenous people genocide began with the invasion of the Americans in the 1400's specifically targeting women and children. This talk will focus on the historical feminization of genocide in North America from colonization to the present day.
Dr. Zurine De Miguel, Department of Psychology
Topic: Blood Proteins: Gateway to the Benefits of Physical Exercise on the Brain.
Abstract: Physical activity evokes profound physiological responses and it is widely accepted and promoted as a method of improving human health, including brain health. Exercise interventions in people of various ages with or without neurodegenerative diseases, or brain damage, have been shown to improve cognitive function. Neuroinflammation is a common feature of these conditions and a potential mediator of the cognitive impairment associated with them. Studies in mouse models of aging and neurodegenerative diseases, such as AD and Parkinson disease have linked long-term voluntary wheel running with improved learning and memory, and decreased neuroinflammation. However, how exercise exerts these beneficial effects on the brain is poorly understood. It is possible that the physical exertion of muscle or lung during exercise may result in the secretion of factors from these or other tissues which subsequently signal to the brain. In this Brown Bag presentation, I will show that "runner" plasma, collected from mice with free access to running wheels and infused into sedentary mice, is sufficient to recapitulate the well-documented increase in neurogenesis induced by exercise. Moreover, we discovered that runner plasma infusions improve learning and memory and, importantly, reduce neuroinflammation. These findings demonstrate the existence of prominent anti-inflammatory "exercise factors" which are transferable and benefit the brain. With this presentation I hope to stimulate your interest!!!
A College effort brought forward through the SBGS faculty, the CAHSS Brown Bag Series highlights faculty research in the College of Arts, Humanities, and Social Sciences. These monthly events welcome all CAHSS faculty to present their research to fellow faculty, administration, students, invited guests and the public at large. For more information, upcoming events and archive, visit: https://csumb.edu/cahss/cahss-brown-bag-series