2021 College of Business Showcase
The Annual College of Business Showcase honors our outstanding graduates, alumni, local community members, and business leaders. Please join us for this virtual event!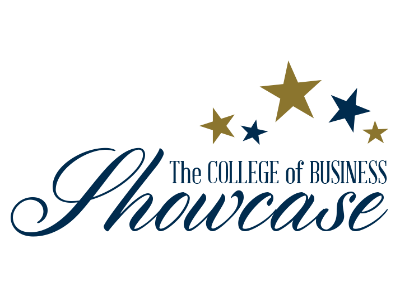 *** 2021 Award Winners will be posted on April 29th ***
2020 Award Winners
Outstanding Student Awards
Outstanding BSBA Student
Sarah Ricks
Bio...
Sarah Ricks is an outstanding student, highly involved parent, business owner, and active community volunteer. This Spring she will be graduating with a 4.0 GPA from California State University Monterey Bay with a Bachelor of Science in Business Administration and dual concentrations in Marketing and Information Systems.
Outstanding BSSHM Student
Abigail Castillo
Bio
As the newest addition to the Monterey Peninsula Chamber of Commerce and as a graduating senior at CSUMB, I eagerly look forward to forging a career in the Monterey Hospitality industry. I found magic in serving guests during my first hospitality job at the Disneyland Resort in Anaheim, California.
Outstanding MBA Student
Martha Walters
Bio
Martha Walters completed her undergraduate work at California State Polytechnic University in Pomona where she earned a Bachelor of Science degree in both International Business as well as Marketing Management.
Outstanding Alumni
Raphael Zamora, BSBA, 1996
Bio
Hurtling down a mountain road on a customized skateboard, navigating turns with the scenery rushing by, doesn't sound like an ideal afternoon to most people. To Rafael Zamora, it's heaven. An extreme sports enthusiast, Zamora envisioned Totali Action Sports as a CSUMB student, when he was scuba diving in the mornings before heading to class. The expanse of surrounding Fort Ord sparked his curiosity with what Zamora calls "transportation mobility with efficiency." He was introduced to the concepts of ecology, sustainability and commerce. It went from there.
Leadership Awards
Community Leadership Award
Kathy Kobata, Managing Shareholder, Tostevin Accountancy Group
Bio
Kathy Kobata is a Managing Shareholder of Tostevin Accountancy Corporation.
Kathy Kobata began her CPA career with Tostevin Accountancy Corporation and is currently the managing shareholder. She is a graduate of the Haas School of Business at the University of California Berkeley.
Community Leadership Award
Sharon Crino, Former Vice President & General Manager of Eastman Kodak
Bio
Sharon Crino is a member of the Business Advisory Council and an Executive-in-Residence at CSUMB's College of Business.
Ms. Crino is a retired Executive from Eastman Kodak Company. During her 30-year career at Eastman Kodak, she held several senior management positions.
Business Leadership Award
Erik Johnson, Founder & CEO, Erik's DeliCafe
Bio
Erik Johnson is the Founder & CEO, Erik's DeliCafé. He is one of three children born in Oakland, and raised in Pacific Grove, to Ray and Dolores Johnson. In 1968, Erik graduated from the University of Oregon with a Bachelor of Science in Business. It was real estate that brought Erik to Santa Cruz County in 1971.
2020 Sponsors
Super Nova Sponsors
Tostevin Accountancy Corporation in honor and memory of J. Breck Tostevin
Table Sponsors
Intercontinental The Clement Monterey
Drs. Shyam and Kiran Kamath
Hyatt Regency Monterey Hotel and Spa
Jeffrey and Merle Froshman
2019 Event Photos