16th Annual Ethics and Responsible Business Forum
2018 Topic: The Ethics of Fake News: Who Controls the Future of Democracy?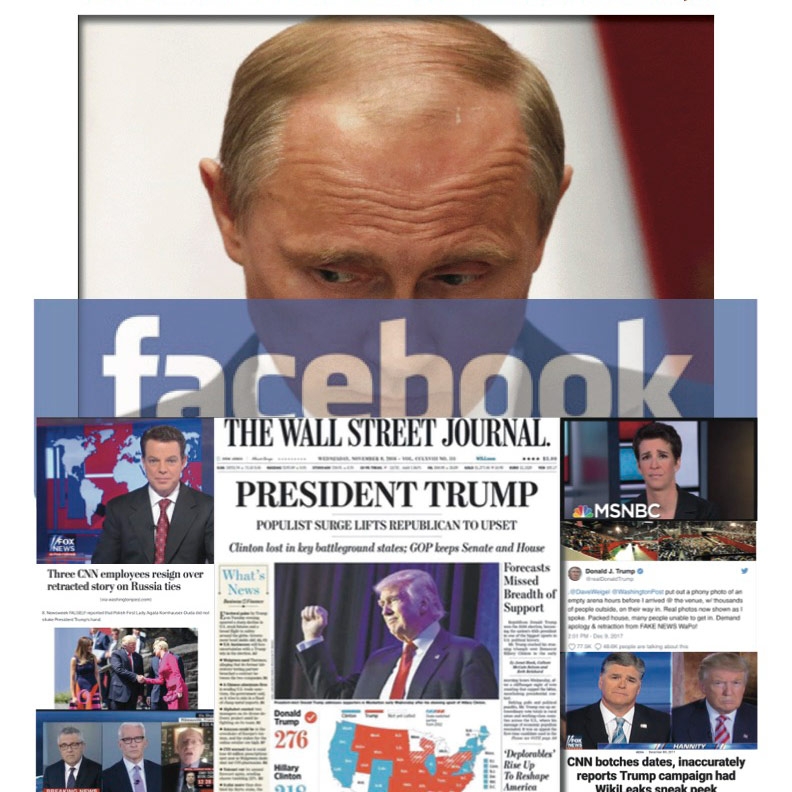 March 14, 2018
3:00pm — 5:00pm
University Center
Room Ballroom
CSUMB University Ballroom
Free to students
Some of the questions addressed in this debate-style forum:
What impact does fake news have on the public's understanding of the world and on the proper functioning of democracy?
Is it viable to use computer-generated algorithms to root out 'fake news' from genuine reporting?

How can we educate people on how to assess and use different sources of news?

Are governments themselves the perpetrators of fake news and what can be done to solve this problem?

This free annual event is sponsored by the College of Business, College of Science, and the College of Arts, Humanities and Social Sciences with support from Associated Students.
KEYNOTE SPEAKERS
Renee DiResta
Renee DiResta is a tech entrepreneur and researcher who lives in San Francisco. As Head of Policy at Data for Democracy and a Staff Associate at Columbia University Data Science Institute, Renee researches the spread of disinformation across social networks. She has advised Congress, the State Department, ARCYBER, and academic, community and business leaders...
Mark Scarberry
Mark Scarberry is a Professor of Law at the Pepperdine University School of Law. He spent two years at Caltech in Pasadena before transferring to Occidental College to get a degree in English literature. He then attended the UCLA School of Law, where he graduated first in his class. After practicing law with Jones Day, Scarberry joined the Pepperdine law faculty.
MODERATOR
Erik Cushman
Erik Cushman's first job in the media world was as a paperboy delivering the Washington Post in the DC suburb of Bethesda in 1974. Every morning he got to read Woodward and Bernstein's reporting on Watergate before almost anyone else. Erik Cushman's current job is publisher at Monterey County Weekly. He still loves being the first to read the paper before it gets delivered all over town.
PANELISTS
Mary Duan
Mary Duan has been a journalist for 30 years, including stints as a crime reporter in Los Angeles and a business and technology journalist in San Jose. Most recently, she was editor of the Monterey County Weekly.
David Greene
David Greene, Senior Staff Attorney and Civil Liberties Director, has significant experience litigating First Amendment issues in state and federal trial and appellate courts and is one of the country's leading advocates for and commentators on freedom of expression in the arts.
Mridula Masarenhas
Mridula Mascarenhas is an Assistant Professor in the Department of Humanities and Communication at California State University, Monterey Bay. She teaches classes in Rhetoric and Communication Ethics.
DEANS' COMMENTS
Dr. Shyam Kamath, Dean
College of Business
It is my privilege to join my fellow deans in welcoming you to this intellectual Chautauqua that will search for answers to one of the most important questions of our time.
Dr. Ilene Feinman, Dean
College of Arts, Humanities, and Social Sciences
I am honored to join my fellow deans in welcoming you to the 16th Annual Ethics and Responsible Business Forum.
Dr. Andrew Lawson, Dean
College of Science
In stressing the importance of education in a democracy, Thomas Jefferson once wrote "light and liberty go together." I join Dean Feinman and Dean Kamath in welcoming you and our esteemed speakers to the 16th annual Ethics and Business Forum.