September 2019 First Friday: HeART of Service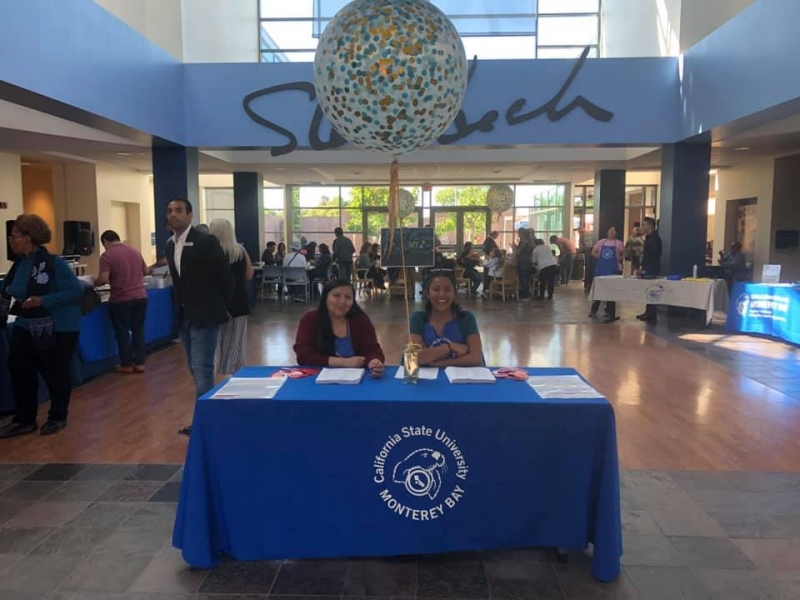 September 6, 2019
5:00pm — 9:00pm
1 Main Street
Salinas, CA 93901
1 Main Street Salinas, CA 93901
FREE
First Friday is dedicated to Celebrating 25 years of nationally recognized Service Learning at CSUMB, with special celebration for the Arts with live music, DJ music, art exhibition, CSUMB Films, CSUMB student research presentations and activities for the whole family!
Reconnect with community partners and meet community-based volunteers of all ages, and have a free CSUMB PA student health screening!
Here's what to expect!
5-7 pm: Films from CSUMB Cinematic Arts and Technology Capstone!
A 2 hour program of student films.
CSUMB Student Research Presentation
5:30 pm - CSUMB Student research presentations of Monterey County Child development, conducted at The MY Town exhibition! What did we learn about child development in Monterey County from the CSUMB Student research conducted at MY TOWN?
Free Health Screening!
Get a check-up with students from the CSUMB Physicians Assistant Program!
Art Exhibition: Alyssa Endo
Art exhibition opening of Alyssa Endo's latest lyrical woodblock prints.
Live Painting
Live Painting with the renowned Paul Richmond
Art Workshops: Hijos del Sol and CSUMB OC3
Art workshops for all ages by Hijos del Sol Art Productions with CSUMB OC3 students!
Live Music: Dj Resilience
Live music from DJ Resilience and Alisal Center for the Fine Arts
Open Mic: Pena Cultural
Open Mic with Pena Cultural (7-9 pm)
All events are free, family-friendly and in English and Spanish.