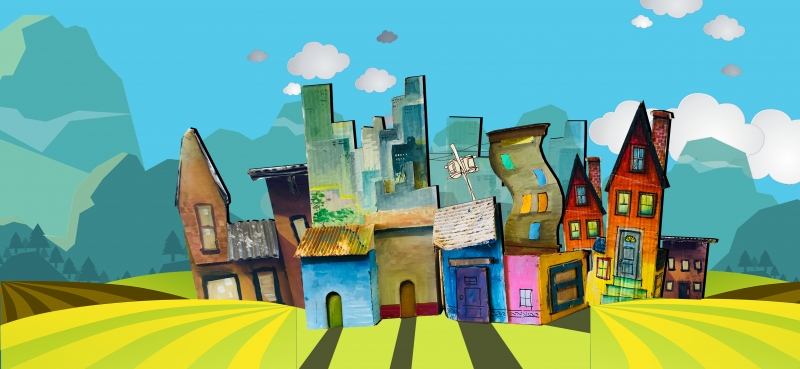 June 7, 2019
5:00pm — 9:00am
,
CSUMB Salinas Center for Arts & Culture 1 Main Street, Salinas CA 93901
FREE
Free! Children's Pop-up Museum in Salinas
Come
Join
Us!
facebook
Families can enjoy the exhibit throughout the summer CSUMB Salinas Center for Arts and Culture 1 Main Street, Salinas CA 93901 (831) 772-7020
Exhibition Dates: June 7 - July 21, 2019
Exhibition Hours: Thursday 10:00 a.m - 7: 00 p.m, Friday and Saturday from 10:00 a.m. - 5:00 p.m., Sundays from 11:00 a.m -5:00 p.m Special Hours: Open 10:00 a.m - 9:00 p.m. on June 7 and July 5, 2019
This summer will be the Salinas launch of the My Town Pop-up Children's Museum and the CSUMB Salinas Center for Arts and Culture. The MY Town exhibition opens June 7, 2019 with a First Friday event and will continue through July 21, 2019.
The June kickoff event will begin at 5:00 p.m. and go until 9:00 p.m It is free, open to the community, and children of all ages are welcome. Besides being able to experience the MY Town Museum, there will be free food, music, face painting, and youth art workshops.
At MY Town, children can hop on bikes or wear mini cars and travel through a miniature town. At the town library, they can enjoy over 140 books, experience story times, and role play as librarians checking out, shelving and creating story-based theater. MY Town also features a small make believe produce stand, an interactive weaving wall, fun Maker Space, and Construction Zone with Imagination Playground and Building Zone. An outdoor play area will celebrate Monterey County with spaces that bring the ocean, mountains, and farmers market to life. Engaging daily programming will include storytimes and hands-on crafts. The exhibition is always free to children and their accompanying adults.
The special Salinas Children's pop-up museum was created through a rich and powerful set of partnerships. Enid Ryce, the Director of CSUMB Salinas Center for Arts and Culture reached out to Lauren Cohen, Executive Director of MY Museum (Monterey County Youth Museum) asking, "How could we create a children's museum experience in Salinas where most of the children in our county reside?" Lauren stepped in to lead the design and implementation of the exhibition. Lauren and Enid looked for partners who shared and interest in creating a fun, creative space to serve our community's children.
The Transportation Agency for Monterey County (TAMC) stepped up as a significant sponsor of the MY Town Pop-up Children's Museum, designing a way for children and grown ups in their lives to learn about safe streets through fun and play. Because Salinas currently has 8 times the national average of child pedestrian traffic fatalities, this learning is critical.
First 5 Monterey County, celebrating 20 years of collective work in early childhood education, partnered to create the outdoor Discovery Garden and support exhibition features including a special interactive giving tree and weaving wall. Using natural materials, the garden will celebrate features of the Monterey County landscape and introduce creative easy ways to engage in imaginative free play.
Celebrating and supporting literacy comes naturally to the Salinas Public Library and so they designed a miniature MY Town library, meeting the critical needs to get kids excited about books through cooperative play. This is especially important in Monterey County, where studies show only 25% of children are "kindergarten ready" in reading and social skills. Hijos del Sol Arts Productions, the East Salinas-based youth-serving arts organization, is creating visual elements for the exhibition and workshops at exhibition events.
In addition to being an incubation space for this traveling exhibition, CSUMB will involve students from their Psychology and Environmental Studies Programs in conducting research and assessment of the exhibition's success. The data collected through this learning experience will be used to improve the exhibition in real-time.
This is only the first stop for MY Town - the exhibition is designed to travel. After its incubation at CSUMB Salinas Center for Arts and Culture, the organizers are hopeful this can move throughout the county and are looking for additional sponsors and potential host sites to bring this experience to more children and families.
Contact: Enid Baxter Ryce: Director, CSUMB Salinas Center for Arts and Culture eblader@csumb.edu