September First Friday: Gambatte Kimashita
Exhibition! Documentary Film Premiere! Ikebana! Tea Ceremony! Sushi Making! Origami Workshops!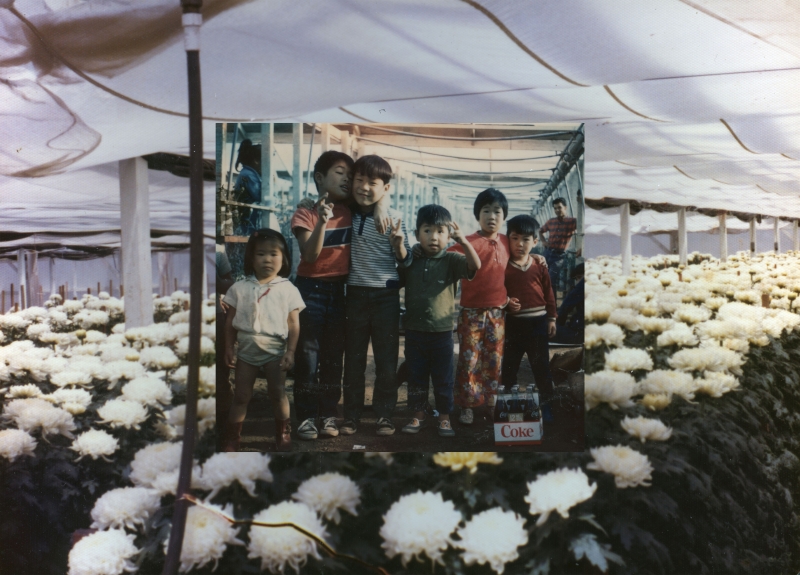 September 7, 2018
5:00pm — 9:00pm
CSUMB @ Salinas City Center
1 Main Street
Salinas, CA 939001
CSUMB Salinas City Center
In 2013, the Salinas Valley Japanese American Citizens League (SVJACL) initiated the SVJACL History Project - Japanese Flower Growers in the Salinas Valley - in order to capture the stories of the Japanese immigrants who arrived in California after WW2 and built a successful flower growing industry in the Salinas Valley. The SVJACL team interviewed 14 flower growers and the interviews were utilized to created a documentary film, a curriculum developed for application in Japanese language classes, and an exhibition.
The exhibition, Gambatte Kimashita: Japanese Flower Growers of the Salinas Valley will be open M- F 10 – 5 from September 7, 2018 – January 16, 2019.
The exhibition includes a historical overview of the flower grower community in the Salinas Valley, beginning with the establishment of other Japanese flower growers in other parts of California, the impact on immigration policy around the time of WW2, and the reopening of the country after the war that allowed for a new group of entrepreneurs to arrive and establish their own businesses. It will speak about the personal experiences of the flower growers, the challenges they faced, the community they built, and their participation in the wider Salinas community.
It will include historical photography, objects and hand-painted maps. There will also be a large greenhouse, tended to by students from Salinas High School.
The exhibit was curated by the community with support from Elizabeth Welden-Smith. It is a collaboration of the SVJACL, CSUMB School World Languages and Cultures and the CSUMB Salinas Center for Arts and Culture.
Program Series
The exhibition will include a programmatic series exploring the history of this community and Japanese-American culture. For the opening night, the Center will feature demonstrations and workshops in sushi making, taiko drumming, traditional tea ceremonies, ikebana flower arranging, and origami making. There will also be the premiere the documentary film, " Gambatte Kimashita: Japanese Flower Growers in the Salinas Valley" created by CSUMB alumnus Eric Palmer.
This event is free, will take place in English, Japanese and Spanish and is open to all.
The Center will also feature the unveiling of the new Hijos del Sol Chamacos mural, Peña Cultural's open mic for music, poetry and art and the ongoing Existimos/We Exist exhibition centering on foster youth.
This project was made possible with support from California Humanities, a nonprofit partner of the National Endowment for the Humanities. Visit www.calhum.org.