November First Friday! Dia De Los Muertos - Separation and Refuge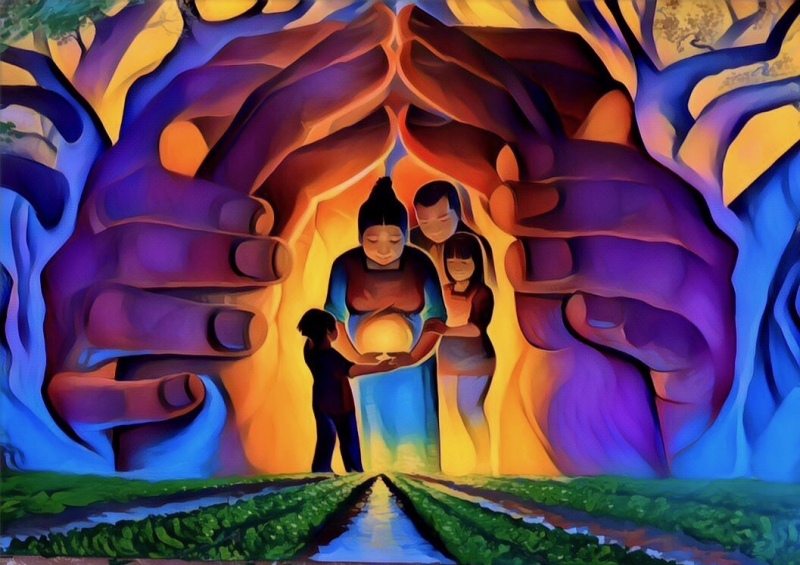 November 2, 2018
3:00pm — 9:00pm
CSUMB Salinas Center for Arts and Culture 1 Main Street, Salinas CA 93901
Free
FREE! Workshops! Activities! Dance! Music! Arts!
New Dias de Muertos exhibition opens!
Originally an indigenous tradition, Dias de Muertos has evolved through time with diverse cultural influences. It is a celebration of life that commemorates passed ancestors and all life forms. Dias de Muertos can include people, animals and nature. In Salinas, Dias de Muertos has brought together people from all cultures through art, music, dance, costumes, make-up, food and celebration for generations.
Commemorations include installations, offerings or cultural materials from diverse communities - welcoming all. Everyone is invited to add drawings, objects, writing and photographs to the installations, and are welcomed to fun workshops to create their own celebratory objects.
Dias de Muertos is an example of creative arts connecting the city - geographically and culturally. The celebration and exhibition are manifestations of workshops and cultural conversations conducted across many mediums over several weeks throughout Salinas.
The groups collaborating to create the celebrations, workshops and exhibitions were convened by CSUMB Salinas Center for Arts and Culture & Hijos del Sol Arts Productions.
Collaborators include Acosta Plaza Comité, Alisal Center for the Fine Arts, Artist Ink, Baktun 12, City of Salinas, CRLA Salinas, CSUMB Cinematic Arts and Technology, CSUMB Environmental Studies, CSUMB Human Communications, CSUMB Music and Performing Arts, CSUMB Otter Cross Cultural Center, CSUMB World Languages and Cultures, CSUMB Service Learning Institute, CSUMB Undocu-otters, Hartnell College, The Epicenter, Latinx LGBTQ+ Film Festival, LULAC – Salinas, National Steinbeck Center, Philip Glass Days and Nights Festival, Salinas Public Libraries, and Steinbeck Rotary.
Film Programs
3-5pm workshops and face painting
5:15 pm Kyle Motl, contrabasso plus Q&A
5:45pm MexiDanza - Dia De los Muertos Dance
6pm Azolomi Aztec Dance & Blessing
6 pm Azolomi Aztec Dance and blessing
6: 45 Tonatiuh Danzantes del Quinto Sol
7:15 Calaveras Literarias presentation
8 pm Artistas, Catrinas y Adelitas (Night of the Fridas)
8 pm presentation Artist Ink - Vista Room
8:30 Baktun 12 theater presentation